To all time movie lovers on BB10, you will agree with me
streaming
youtube movies
on your device is so easy most especially when it
comes to the location where 3.5g reception is so strong. But sometimes, you'll
want to download
Youtube videos
on your device but don't know how to go about
it because most of the tricks that works with normal blackberry don't usually
work with bb10. However, there is already made
solution to downloading youtube
videos on your blackberry 10.
Just relax, fasten your seat belt while I quickly show you
how you can go about the youtube download on bb10.
How Can I Download Youtube Videos To My BB10 Device?
To get started, you need to sideload
Download Manager
onto
your BB10. You can read more on how to sideload
here
==>Once you are done with sideloading, Visit
YouTube
on
your BlackBerry Browser and find the video that you want to play.
==> Before you tap to watch the video, open up the action
menu and select 'Share'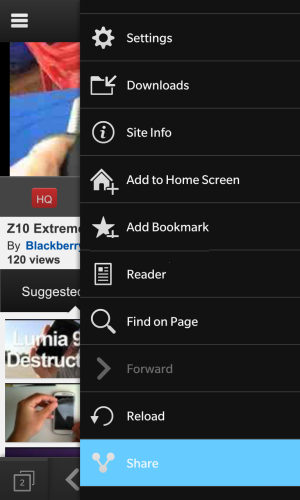 ==> Select the download app. Then choose the quality of
video that you would like.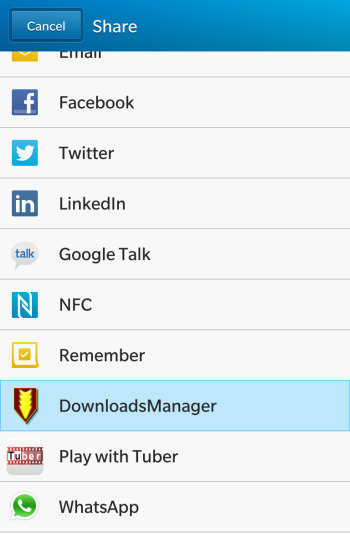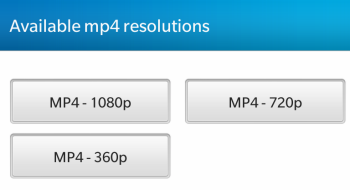 That is it friends, the download will now begin. You just
need to keep it open while you wait for the video to download.