Let me first of all start with Blackberry 10 users because I
know that this is going to be a hell of long epistle that will ginger you to
get a can of soft drink, chill enough to calm your patience. Despite the facts
that Blackberry 10 devices have been buried by
WhatsApp
and Facebook, Our
belove
Telcos
still love you.
Best Data Plan For Blackberry 10 Devices
Yes, this time there is a plan that suit Blackberry 10 users…
It is a crime to be subscribing for
Glo Blackberry plan
of N1200 for 3GB on
BB10 devices when you can get twice as much on your device. Glo currently
offers bigger package which can both work on Blackberry devices and every other
devices.
You can currently get
Glo 2GB for N850
6GB for N1600
10GB for N2100
12GB for N2550
18GB for N2900
24GB for N4450
48GB for N6700
60GB for N11,500
90GB for N15,500
To get any of these packages above, call 08063408726
There is something you should know, the plans above doesn't
zap, unlike the normal Glo data plans in which a lot of people complain of data
zapping. And this is way more cheaper than you think.
How Can I use Glo Data Bundle on Blackberry 10?
It's pretty simple, just follow the below steps
>>Go to settings>>Network>>Mobile
network>>APN>> edit your apn and set it to glosecure
>>Set the Password and username to Glosecure.
>>Save it and exit.
Your network should now be fully
active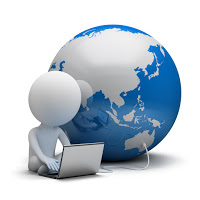 Best Data Plans For all Android Devices
Etisalat
:
Etisalat BBlite
was
unleashed few days ago with everyone rocking it not until recently Etisalat
block
BBlited
on Android devices, however, some users are reporting that Tweakware
VPN currently works with Etisalat BBlite but only limits you to 200MB per day
if you are a free user. I haven't tested it, so I can't guarantee you 100%
success rate.
If you want to try it out, just download tweakware vpn
here
.
Install it>>Choose bundle
settings>>tick the first box and choose Etisalat BB10. Every other things
has been configured.
For those who don't like giving themselves stress and
headache pertaining tweaking and milking
of Telcos and the rest, here is the best etisalat data package that doesn't
zap, it charges you normal.
You can get
1GB For N700
2GB for N1200
3.5GB for N1800
5GB for N2500
10GB for N4,500

Call this no 08063408726 to get any of the above package


Airtel:
I know your eyes are wide open and you are eager to see what
Airtel have for you this month. Airtel is currently rocking FOC with Psiphon on Android. Just apply the
settings below and you are good to go.
+Open
your Psiphon app and set it to the below
+Real
host as proxy type….
+Proxy
server :video.ng.airtellive.com…
+Real
proxy type :default…
Save
and connect.
Make
sure you clear Psiphon data if you've used it to connect other packages before
or go to more option and untick connect through http.
Don't forget, your account balance must
be N0.0 or else kiss your airtime goodbye.
How Can I Use Airtel Bis on Android?
Just a reminder, Airtel BIS still rocks
on Android devices. You can get 3GB for N1000 on Airtel and use it on your
Android devices. See guide
here
.
MTN
I'm sure you don't need a magician to
tell you that MTN data packages zaps like undiluted grape juice It is absolutely not right to get 5GB on
Monday, and by Friday, you are already looking for another data to subscribe
to.
I've taken my time to sought out the
best cheapest MTN data packages that doesn't zap at all.
Do you know you can get;
IGB for N650
2GB for N1,250
5GB for N2,800
And if you need unlimited on MTN,
Etisalat, or Glo, kindly call this number 08063408726.
iPhone/ iPad Users
The best data plan for iOS users in general is best you go for
the network that is strongest in your location. I guess you can see MTN,
Etisalat and Glo cheapest data packages as posted above, any of them will work
with your devices. Just make sure you scan your network strength before you
choose a package.
Best Data Package for Heavy Downloaders
For heavy downloaders, the best is to
have it unlimited. And not all network at the moment gives you unlimited at a
cheaper price but Airtel definitely does.
Airtel's
Unlimited Night Plan gives you unlimited download between the hours of 11pm and
6am. Unlike what their elder brother gives you from 12am – 4am.
To
Get The Airtel Unlimited Night Data plan
1. N100- Unlimited browsing for 1 hour between 11pm and 6am
2. N200- Unlimited browsing for 2 hours between 11pm and 6am
How to subscribe to the Airtel Unlimited Night data plan?
1. Migrate to the Airtel SmartTRYBE by dialing *312#
2. Dial *312*3# to subscribe to the Airtel Unlimited Night Plan
You can go ahead and rock the data when they are still
cheap. Happy New Month People!