This
plan doesn't zap like the normal
Airtel Blackberry plan
. It charges you normal.
This plan is supposed to work only on Blackberry devices but you can now use it
on your Android devices. If you don't know, Glo blackberry plan now zaps and I'll
prefer this plan compare to
Glo blackberry
plan. Those of you who are using Glo
blackberry plan on your Android won't find this tutorial difficult to
understand because it's not different from what you already know.
Why
Should I Use This Plan?
>>Airtel
Network is fast in most locations
>>It is
cheaper than glo blackberry plan
>>It
doesn't zap like the normal Airtel Android plan
>>It is
easy to activate.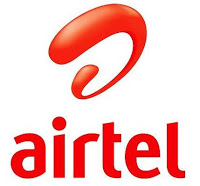 Requirements
Blackberry
10 IMEI
Patience
in tweaking the imei
Activate
the plan
Tweak
this Blackberry 10 IMEI 356760051192 randomly add any three
digit to it.
==>If the random digit you choose is correct, it will
display IMEI number is valid. But if the random digit is incorrect it will
display IMEI number is not valid! And the valid IMEI will be displayed
below it.
How Can I Add The IMEI to my Android Phone?
Follow the guide
here
if you don't already know how to
How Can I Activate the plan?
>>Leave your phone apn to normal Airtel apn internet.ng.airtel.com
>>to check your data balance, dial *140#
For PC Users
Just activate the plan on your Android and use your Hotspot to connect to your PC.
With this in place, you don't need to worry about Glo BIS again on your
Android. If you are still confuse, kindly ask your question using the comment
box.