I know you are still rocking the Etisalat 1.5GB. Requests
are just too much on this and I decided to give a final touch to it so that you
all can rock with it while it last.
If you are in the category of not been able to generate Infinix
zero IMEI and the likes, or you are getting a message like "Quota reached" on IMEI generating site, then you should carefully follow this instruction
in generating your IMEI
How Can I Bypass "Quota Reached" on IMIE Site?
==>Get a
vpn
that will swap your IP address to another IP
address. E.g
hotspotshield
.
==>Use it to access the site then re-generate your imei
and flex on free etisalat gigs
For more on the etisalat 1.5GB click
here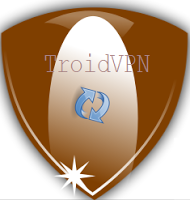 For MTN Free 3GB Users,
The free 3GB is still flexing real hot so long you have atleast upto #20 on your MTN sim; but I discovered
something that if you are on SME share services, it will wipe all your
remaining data. So if you still have data left on your sme share services, use
another MTN sim for this or kiss your sme data share goodbye. The more you dial the code, the more you increase you gigs.
If you find it difficult to use the 3GB, I'll suggest you use vpn like
HotSpotShield
or
Hide-my-ip
and the airway will be cleared.
For MTN BIS Users, Configure this on Troidvpn
==>Configure it as seen below
Rport:80 Lport: 0
Click on advance and
Tick 'use proxy for TCP connection'
Proxy host: 10.199.212.2
proxy port: 8080
Header Custom-host: web.blackberry.com
hit the save button and you are good to go.
First of all test it with the bbsday before going for
monthly plan (to get the bbsday plan, text bbcday to 21600 and your BIS will be
active for flexing.
Remember, my job is to make internet accessible to everyone.