Good morning friends, I guess we are flexing our free
3GBMtn data bundle
. If you have not yet activated your own, I will advice you do
it right away, because I learn't that the China hacker they employed is now
dead; that's why Mtn now blocked restricted site… lol
I noticed something since yesterday that it's becoming so
difficult to access secured sites like
Facebook
and Google from
Mtn
network especially.
You know recently, mtn blocked all access to other device except blackberry but
I don't know if it applies to all their data bundle including blackberry plan. I tried
to login to Facebook but I kept getting an error message including google
site.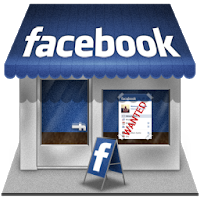 What even made matters worst was the fact that my Firefox was'nt opeining any site
at all except Chrome and internet explorer.
So I decided to intentionally hide my ip address by using a
Private VPN called
Hotspot Shield
. I had
already written a comprehensive tutorial on
Hotspot shield
, hence no need of
diving into it again.
But you can use any Private VPN aside of Hotspot Shield like
Hide-My-IP
to bypass any restricted site.
For Symbian and Java users, just visit Nokia Ovi store to
download
Nokia VPN
. Every other device can make use of HotSpotShield.