Good morning friends, I guess we are all enjoying our
freebies. Please, I want to sincerely tender my heartfelt apologies to my
esteemed and cherished mobile viewers who always access my site via mobile
phones. For quit some couples of days now, my updates has not been viewable on mobile due to some reasons; so all the freebies
others who access the site via desktop are enjoying, mobile viewers can't
access it. I promise, that by Monday everything will be fixed. This contributed
to the reason why I hav'nt posted any update on
Glo
and
etisalat
free browsing.
As soon as it's fixed, you will see my updates.
Back to business; It' so unfortunate that
MTN
technical adviser is not sound enough to block this August freebies. I'd received
a lots of text messages from my enviable fans telling me that the tweak is
blocked but it's not block at all.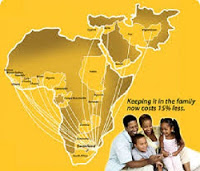 Maybe your own stop working or you noticed that you can no
longer browse with it, just chill because you will soon be back into business.
If you have subscribed before and suddenly, it stopped
browsing just do the followings:
1.
Send 100H to 131 (Repeat the process over and
over again)
2.
You should receive a message that your 100H is
active
3.
Connect and browse with it.
Once you subscribed, Please don't do the following:
1.
Do not send 2 to 131 or you will receive a
message that you don't have an active plan
2.
Do not send any other code to 131. In-short make 131
a perfect enemy' number that you will never dial except your browsing stop.
Then you can now repeat the process.
I just reactivated my
MTN
sim this morning again and that is
what I'm using to post this tutorial. Enjoy this free 3GB while it last.