Unfortunately we all taught the suppose
Nokia DIC
will be a
notorious Android smartphone but Alas! It is not a phone but a tablet. Barely a
week ago, leak of the spec appeared on Antutu benchmark but was not in full.
But now, it is real, it's an
Android tablet
.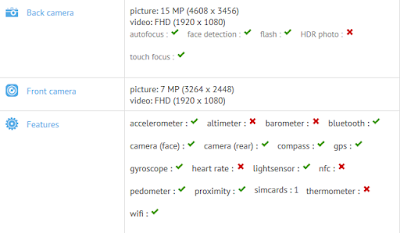 What made me so sure that Nokia DIC is a tablet was the fact
that the screen size is 13.8 inch display that supports full HD (1080p)
resolution.
According to GFXBench, the Nokia D1C is powered by Android
7.0 Nougat, which alone will make it stand out among other tablets. It is packed
with a 1.4GHz octa-core processor (Snapdragon 430) and an Adreno 505 graphics
processing unit (GPU).
It is expected to come with 3GB of RAM and 16GB of internal
memory, but the benchmark only shows 9GB of free storage available. Nokia D1C
is likely to boast a 16-megapixel photo snapper on the back, along with an
8-megapixel secondary camera in the front. Both cameras are capable to record
full HD (1080p) videos.
We're still waiting for Nokia to make an official
announcement on this Nokia DIC slate sooner or later.