Airtel Nigeria has launched the new SmartConnect package
that is enriched with additional bonuses to give extra value to its customers.
Airtel Nigeria says it is offering 100 per cent value of a
customer's recharge as extra data in addition to the eight times instant bonus
customers get on every recharge.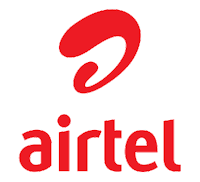 The SmartConnect 4.0 also known as overjara x8 is conceived
to empower telecom consumers to do more, call more and enjoy more.
According to Airtel NG, when a customer buys a new SIM, registers and
inserts it in a device, he/she begins to enjoy the 'Ovajara' 8 times bonus and
in addition gets the total value of his recharge as data bonus by end of the
month.
For instance, if a customer recharges with N200, he/she gets N200 in his
main account and receives a bonus of N500 for voice calls, N500 for data, with
an additional N200 airtime to call family & friends, and an extra bonus of
N200 for social (WhatsApp, Twitter, Facebook and BBM), which makes a total of
N1600 airtime on every N200 recharge.
I believe this offer is to entice new customers and if
possible to make old airtel customers buy a new sim.