This post is for future newbie and current newbie who want
to order directly from gearbest but doesn't know how to go about it. Relax and
follow me carefully with a cup of red wine in your hands.
Gearbest is one of the largest e-commerce sites that deal in
all manner of electronics depending on what you wanna buy. Don't panic, I have
been buying from Gearbest for a very long time and I just place an order of 3D
eye glass for just $8.99 this evening.
So I'll quickly show you how to
place an order
on gearbest
and have it delivered to your house address free of charge.
What You Need to Start Shopping on Gearbest
==>A Master card or PayPal account
==>SmartPhone or laptop with access to internet
==>Gearbest customers account 
How Can I Start Buying From Gearbest?
==>In my case, I search for Doogee X5 and it came up for
$68.45 (N13,700)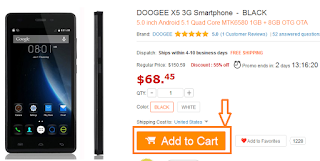 ==>Click on add to cart
==>it will bring you to the next stage (if you have a PayPal account just click on "check out wit PayPal", and if you don't, "Proceed to check out")
==>It will bring you to this place as seen in the image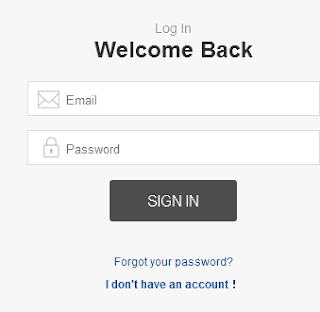 ==>Click on "I don't have an account">>>Register
with your valid email and password>>> Fill in your info and correct
address
==>Choose your method of payment if not Paypal, use your
master card and a confirmation email will be sent to your email
==>Confirm your order and a tracking ID will be given to
you for the item you've chosen to buy.
Note it's free delivery nationwide depending on the type of shipment
you choose. 10 – 25 days and you have it at your door step.
You can use the comment box to ask your questions.