Good morning friends, I guess we are all enjoying the
DC-unlocked software
well? To those who are still unable to unlock theirs, don't
worry that much because I will seek out an alternative way of unlocking your
stubborn modem.
It just came to my notice earlier this morning that some fraudsters
on Facebook are using someone identity to defraud some other people which is
very bad. What even baffles me mostly is that they use your image, identity to conduct a fraudulent activity on Facebook, and most people are not even aware of it.  Well this is how  the
fraudsters  work:
They will munch your profile picture, use the same username
with you on Facebook and then send friend request to your friends on Facebook.  Thereafter, they can now perform their
fraudulent activities.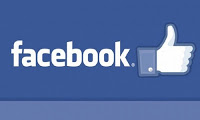 friend request to your friends. Your friends in
other word, will  think it's you who is sent them friend request.
It's very important you keep your online identity safe and
secured. You never can tell who is tracing you friends. Though i have written a post on this before but a  lots  of individual are not aware  of the reasons why you must keep your online identity secured.
How To Prevent Such From Happening To You
1.      
Hide all your friends from appearing on your
timeline
2.      
 Hide
recent activity like Comment and wall post
3.      
 Stop
friends from tagging you with out your approval.
To learn how to do all of these, visit this
link
Please do not hesitate to ask questions where you seem to be confuse.