Hello friends, i guess we are all enjoying our self and the
new comers in the world of magic sim; keep rocking it while it last.
Someone demanded for this tutorial that's why am posting it
now. I remembered I had earlier on posted how you can download
YouTube videoson blackberry
but said nothing about how you can easily do that on Android phones. Perhaps, you'v found your
favorite video on YouTube but can't download it because there's no option to
download; no problem, here's how you can download videos from YouTube to your
Android phone rooted or not rooted.
How Can I Download Youtube Videos To My Android Phone
1.
TubeMate YouTube Downloader
is a free app that lets you download and watch YouTube videos
YouTube
videos in a
variety of video formats and resolutions, or as MP3 files. This means you can
watch YouTube clips and listen to songs without connecting to the internet.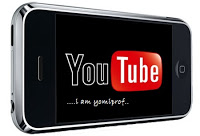 on an Android
device. It allows you to download
===> Open menu on your
phone and click on settings
===>From
the Settings menu, choose Applications
option.
===>Tick the Unknown sources
option.
===>Now, launch the TubeMate APK file
and it will install on your phone.
1. Launch
the TubeMate app from your phone's menu.
2. Search
for any video that you want to download and tap the Search
icon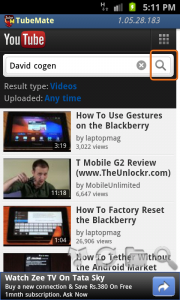 3. Choose
any video from the search results and tap on it.
4. Now,
tap on the Green Down Arrow icon.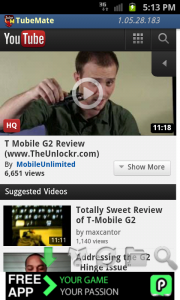 5.
A prompt will appear with two options, choose
the Download option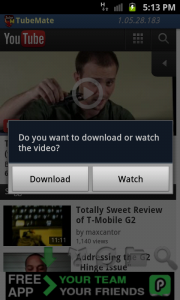 6.
You will see the available resolutions of your
chosen video. Tap on any option to begin downloading video
The video will begin to download and you can see its status
from the notification bar. If you are on a WiFi network, it won't take much
time to finish the download.
That's it Android users.. You now have
youtube
on your
device. Don't hesitate to use the comment box to ask questions where you seems confuse.