Ntel is finally coming into lime light, after the long wait.
Couples of weeks ago, they launched the first ever
VoLTE call
and this alone
revive expectant hope of Nigerians. Now
Ntel
has finally launched their personalize
website
www.ntel.com.ng
giving you more
information about
Ntel
and how to contact them.
Not just that, but Ntel also gives you the platform to
choose your own personalize special number. Ntel is set to launch 4G LTE any
moment beginning from Lagos, Portharcourt and Abuja. If you are not in any of
these three states, I can volunteer to be giving you information anytime
regarding this yet to be launched network.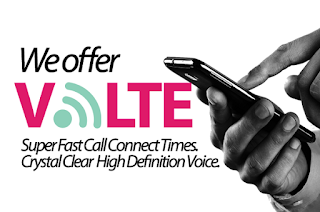 How Can I Choose my Own Personalize Ntel Number?
Click on Reserve your number>>> Choose your own
number
Fill in necessary information in the field available and Ntel will contact you to come pick up your personalize number when its ready
to launch.
Ntel 4G LTE will make a lot of sense. I'm just pretty
concern about how their data prices will look like. Tell us if you have
successfully chosen your personalize number in the comment. I have reserved my special number all the way.