I have searched all through our online stores to see if I'll
find something like this but the highest I've seen so far was 30,000mAh
capacity power bank and it goes for N6,100.
Lo and behold I found this, a 100,000mAh capacity power bank
that can charge all your gadget at once without a single drop of power. It can
sustain you for good two weeks without you thinking of charging it even though
its solar powered.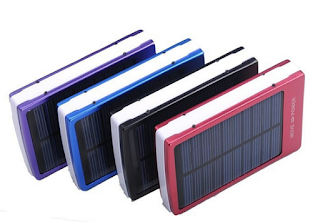 See the features
Product: 2014 New Solar Power Bank 80000mAh
Capacity: 100000mAh (Adequate)
Batteries: Japan's imports of solar panels!
Size: 120mm*75mm*25mm
Weight: 320g
Style: Europe/US
Material: New Ultra-thin aluminum alloy shell
design.
Edition type: Fashion / High-quality / High
tech/
Scope: All phones are applicable!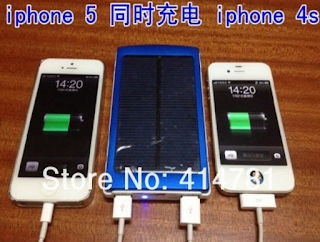 Why Should I Go For This Power Bank
==>High capacity 100000mAh external backup
battery for your iPhone 3G,4G,4S,5,5G,
iPod, iPad 1,iPad2, iPad3,iPad
Mini,iPad 4, and all mobile phones.
==>Can last you upto 2weeks
without charging
==>the USB output, more
convenient.
==>High efficiency of power
conversion.
==>Electricity-saving
function.
==>Dual charging option i.e
Solar or normal charger.
==>It is compatible with
Android, Nokia, all iOS products, blackberry etc.
Priced at $16.24 + $3.68
(delivery charge)=$19.92  in Naira (N4,600) and will be delivered to your location in
just 14days.
If you are a traveler, you
really need this and not all those crappy power bank those creative guys sells
by the road side.
 You can get it here