Android
users come in here and give kudos to your great grand dad. The first ever smartphone
to run Android OS was HTC Dream popularly known has T-mobile G1. It was
released in October 2008 and just see the spec below…
HTC dream
has a 3.2 inches capacitive touchscreen
display  with a resolution of 320 X 480 ,
the screen can be slide a hinge and will surely expose a physical qwerty
keyboard in contrast to the virtual keyboard on the later Android smartphones.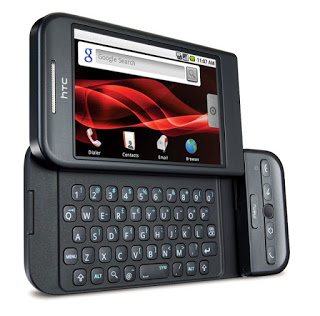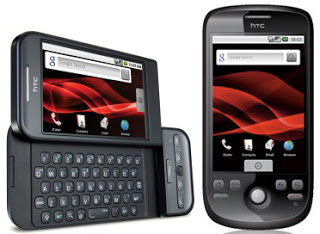 It runs on Android 1.5 Cupcake operating system
which later was  upgraded to Android 1.6
Donut operating system. It has a rear camera of 3.15-megapixel, with
auto-focus.
HTC dream-T mobile G1 operates with a 528 MHz Qualcomm
processor and also come with a 192 MB RAM plus a 256 MB of internal storage,
which is expandable to 16GB using the Micro SD card slot.Based on the
connectivity, HTC Dream supports EDGE and HSDPA network.
Full Specifications
Display
      3.2 inches
Display type              
IPS capacitive touchscreen
Dimension                  
320 X 480 pixel
View angle                   
165 degree
Thickness                     
17.1mm
Operating System         Android
1.5 cupcake
Cpu                              
528 MHz Qualcomm processor

RAM                             
192MB
Internal Memory           
256MB
SD card slot                   
Yes,up to 16GB
Rear camera                  
3.2MP
Front camera                 
No
Battery                         
    1150mAH
Hope nobody is still using this device?
And if you are still running Android OS lower than 4.0, then I'll recommend you
get this device cos you are not needed in Android M Convoy.