Are you Looking forward to your smartphone getting the Android 6.0 Marshmallow update? That's nice for
you. Or are you still stocked at Android 4.4 Kitkat? That's also nice for you.
However, while we don't want to dampen your enthusiasm or
anything, you should probably know that Google will be officially unveiling
Android 7.0 N in May.

Sure enough, the rumors and leaks have already started, if
not flowing, then certainly dripping at an increased rate. Here's what we know,
what we suspect, and what we want to see from Android N.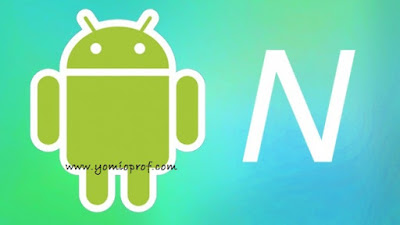 What to Expect From Android N
It's been rumored
that the next version of Android will 'kill' Chrome OS, and that the two
operating systems will become one with Chrome folded into Android. This is
something Google has apparently been working on for a long time and, while it
has recently made some progress, the single OS isn't expected to be ready until
2017, making it more likely that if any Android OS is to kill off Chrome OS it
will be Android 8.0
Android N System
Setting
Android Police
released some Pictures of the Android N Notification system regarded as work in
progress… this you should expect in the Android N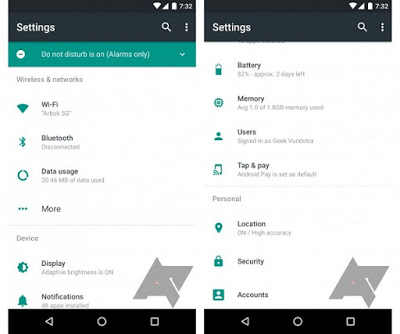 One of the changes is that they have removed the lines between items that
belong to the same category, and only put them between different categories.
Also, items on the main list will now show additional info below them, such as
the Battery item showing the battery status. Lastly, if you are in Do Not
Disturb mode, the app shows a drop down at the top for some reason.
More is yet to come, and don't get stocked in KitKat, upgrade your device to the latest Android OS.