I won't be surprise if some of you are still using the old
ancient Internet Explorer… believe you me, it sucks like a sour grape. Most of
us tend to choose a web browser and stick with it for years. It can be hard to
break away from your comfort zone. If you are stick and addicted to one
browser, you are missing a lot.
Microsoft Edge
browser is not my best, it lags a lot for me
even when I'm on a 4G internet connection.
I love
Opera browser
most especially the latest version
Opera reborn
that bakes
WhatsApp
,
Facebook IM
and
Telegram
right from the
browser's sidebar and the attached free
unlimited VPN
.
The only issue I have
with the VPN is that it doesn't change IP address of a particular location
compared to the normal VPN software.
Germany IP address remains the same, unchanged till the world ends…. Not
good enough for me.
UC browser is extremely recommended when it comes to
downloading both on mobile and on PC.
I'm going to rank Google Chrome No 1 because its bae, it can
perform miracle. Do you know that Chrome browser is fast, light weight and
compatible with most devices?
Do you know you can explore these hidden features on Google
Chrome
>>Find my Phone: Like Apple's "Find my
iPhone," Google Chrome also offers the same feature for Android phone
users. If you find yourself at a loss on where you could have possible left
your Android device, all you have to do is type in "Find My Phone" in
the browser's address bar and it will open up a page giving users an idea of
how and where to find their phone. Of course, you will probably have to log-in
to make full use of the features.
>>Chrome Experiments
Google actually hosts a website containing experimental applications developers
are working and users can take a look at the unfinished products. Just type in www.chromeexperiments.com in
the address bar and check out some demos.
>>Mute tabs with unwanted audio by enabling Tab audio
muting features. Copy and paste this URL
into your browser bar:
chrome://flags/#enable-tab-audio-muting
>>Keep Google
Save your ideas in Google Chrome with one click. Open Keep.google.com
website on your computer and write down your all temporary ideas and to do
list.
>>Material Design Downloads Change the Download page design to new
material design. Copy and paste this URL
into your browser bar: chrome://flags/#enable-md-downloads
>>Pin Tab Pin
your tab in Google Chrome is the one of the most useful features for pro users.
Select Pin Tab for pin tab in Google Chrome.
>>Play T-Rex Game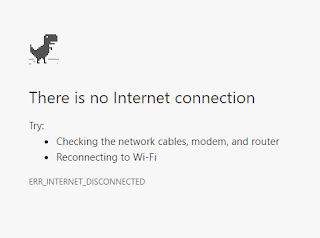 When your Internet is not working you see this screen in your Google
Chrome Browser. Now press Space button for playing this game in your PC.
Or simply type in chrome://network-error/-106 in
the address bar and get ready to hit the space bar to make the running T-Rex
jump over cacti.
You want to know more? Download Google chrome.
Which browser are you currently using on your iPad/iPhone,
Android, PC or Tablet and how fast is it?