At times its just good you play around with your Android
device to discover more as per the boss that you are. At times, its good you
also have
Lollipop
or
Android M
experience even though your device is still
operating in the primitive era of ideology.
M Launcher
is a well polished, highly customizable Lollipop
+ Android M style launcher; fast, cool and highly recommendable to new, old or
existing Android users.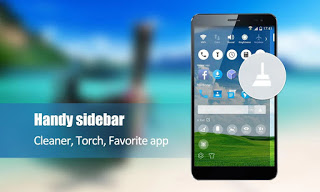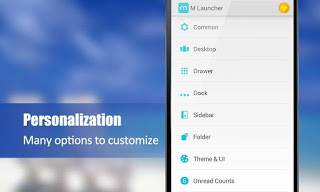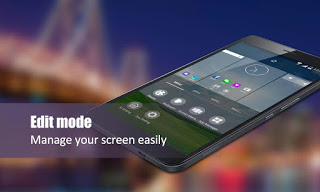 Features of M Android Launcher
It has some lovable cool features
·        
==>M Launcher is based on the latest
Android launcher, support for Android 4.0+ devices
·        
==>Support icon theme, compatible with
5000+ third-party icon packs; Many live wallpapers and cloud based wallpapers
     ==> Able to change launcher desktop and
drawer grid size, lock desktop, etc
·        
==>4 UI Size Mode, easy to change the icon
size
·        
==>4 drawer style: horizontal, vertical,
vertical with category, list style
·        
==>12 desktop and drawer transition
effect;
·        
==>There are about 200+ options to
customize launcher to what you like, make your launcher personalized
·        
==>It include handy features, such as
cleaner, toggle, torch, favorite apps and more;
·         ==>And you can drag-out Sidebar from
anywhere
·         ==>Features to hide app, create folders,
sort app and more;
·        
==>And drawer has Quick A-Z bar to help to
quickly locate app; it also support multi groups(multi tabs)
·        
==>Many features to protect your privacy,
such as app lock, lock hidden apps, private folder and guest mode
·        
==>Power Saver(include CPU monitor,
Greenify hibernate, startup management),
·        
==>Booster(one tap to boost phone),
·        
==>Switcher, quick to manage all the
switcher in one place, more handy then system's
·        
==>Unread Counts/Notifier for SMS, MAIL,
Missed CALL, WhatsApp etc
·        
Backup and restore launcher setting and
layout; Support import layout from other launchers
How Can I Install it?
==>Download Android M Prime
here
==>Make sure  you uninstall any previous Android M launcher you
had earlier on installed
==>Install the one you downloaded and enjoy the new
Android M interface.