Its high time for you to have a feel of
what
Android M
look looks like even though you are running an old diminishing
OS version. 
Android M
has a unique
Alphabetical app drawer, white in color, new look, new and a new design. You
need any root permission to install this: I bet by the time you successfully
installed this launcher, you'll love your device better than your baby mama.
How Can I Install Android M Launcher ?
First of all, 
==>Download Velvet google app
here
==>Install Google now launcher and
do the same for Velvet google app
Once you are done with you
installations, 
Go to settings >> Apps> Find
Google Now Launcher and tap on it, and tap Clear cache. Also do the same for
the Google App.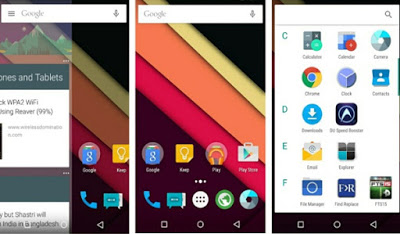 Once you are done with that, press the
home button and Android M here you I Come!
Tell me your experience after the
installations…