While some are still on Jelly bean 4.3 struggling to update
to Kitkat 4.4, and those on Kitkat waiting patiently to get a Lollipop 5.0 update
for their device, Android M Show face. I wonder what will be the fate of those still on ICS 4.0 or Gingerbread 2.3.
Are you prepared to welcome Android M? M stand for, its left
for Google to interpret it. Android M is the latest Android OS announce by Google,
though it's not yet launch but its gradually show facing with a lot of better improvement
than the so called celebrated Lollipop.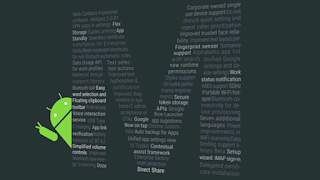 Android M Vs Lollipop Features
See the 6 big changes coming with Android M, but lacking in
Android Lollipop
==>Native Finger Print: Android M is coming with native
finger print with a standard API. The new feature will make it easy for Android
phones with fingerprint readers to support mobile payments. You can authorize
Android Pay transactions, and support can be integrated into other apps, so
anyone will be able to use it.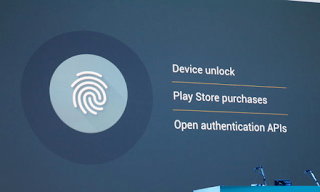 ==>Android Pay: It will be pre-installed on Android 4.4+
devices and will be supported on devices with NFC running Android KitKat and
above without opening any app.
==>Improved Battery Life: One of the biggest
announcements pertaining to Android M is a feature called Doze, and it has
everything to do with saving precious juice on those baby batteries. 
Doze is a system state that will idle your device and
background apps to a near-off state when you haven't used it for a while, a
tactic that can make your phone last twice as long as it would if your Lollipop
phone were on standby with Project Volta. With an OS like Android which
supports multitasking, there's always a delicate balance between managing power
and keeping applications running in the background updated.
==>Faster Charging: Besides making our batteries last
longer, Android M is also bringing faster charging with USB-C support, which is
a new type of USB connector which, like Apple's Lightning connector, can be
plugged in either way round and allows for faster and easier charging. It also
lets users charge other devices with their Android phone, which isn't something
any of us have asked for, but it's there.
==>Apps Permission: One of the big parts of Android M is
a redesigned apps permissions system. Users will be able to approve or deny
security permissions, such as camera or location access, on a case-by-case
basis.
Currently, when you install an Android app, you agree to a range of
permissions, such as what the app has access to. In Android M, you don't have
to agree to things you don't want agree to.
==>Volume Control Simplified: Other improvements include
changes to how text selection works, and further changes to the
not-very-popular alterations to volume controls that were made in Android
Lollipop.
Android is the biggest google release. Don't celebrate
Lollipop yet, wait for Android M.