Yes, we've been celebrating the arrival of the little mighty Infinix note 2 6inches devices with a wow spec, 4040mah killer battery, big screen and awesome camera. The device is cool considering the fact that it's the first of its kind on Infinix platform to support 4G LTE and 6inch.
A lot of you have waited for the 2GB ram variant and I'm sure you've even gotten hold of one. The question is now that you have it, how did you feel about the Infinix Hot Note 2?
One thing that actually piss me off the device is for the fact that it doesn't support SMILE 4G Network and SPECTRANET. You too tell me, of what use is a 4G LTE smartphone that doesn't support 4G Network? Which in turn means that it may not support the so called awaiting ntel 4G yet to be launch network. This is not nice at all and I won't recommend it to anyone who intend to buy it because of the 4G network issh except if you just want to use for something else (you love it big, cool and classy kind of people and not for the speedy internet enchanters).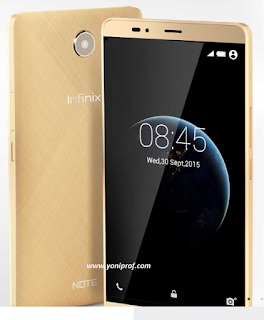 Those of you who own this device in Lagos, can you please tell us if it supports Coberanet and Swift? For Spectranet & Smile is a no go area.
Right now the only difference I see from the 1GB Infinix hot note 2 and the 2GB variant is just the Ram and nothing else. 4G LTE appearing on the 2GB variant is just for decoration and not for use. Prove me wrong if it works with any of the 4G networks in your country.
Don't misquote me please, everything about the device is cool and awesome but the 4G appearing on that device is just like putting on singlet and boxers on a high expensive Italian shoe going to work. Prove me wrong if it supports your own 4G network.
In-short, I'll even recommend you buy Tecno Camon C5 that supports 4G LTE, works with SMILE, SPECTRANET and their younger brother.