Just
like Infinix mobility forum dedicated to helping infinix users, Tecno Mobile
has replicated same extending its online user support beyond Facebook &
Twitter with the launch of a new community called Tecno Spot.
Tecno
spot is a support forum which aim is to help, inform, entertain and educate not
just only Tecno users but everyone who owns an Android smartphone.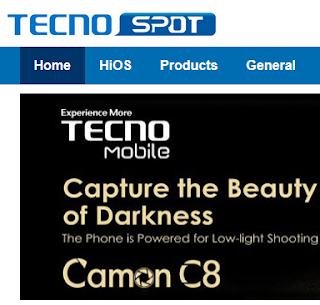 This
forum is really going to help a lot of users having issues with their Tecno
mobile, OTA updates and a lot of things that normally will have taken you to
carl care center. It is an online community and lots of discussion are expected
to take place.
It
has different sections. But there is one specific section called HiOS, Tecno's
very own customized version of Android OS optimized for personalization and
best performance. Don't let me tell you all… Visit it and see for yourself.
Go
to http://bbs.tecno-mobile.com/
Tecno
Spot is available for users in Nigeria, Kenya, Ethiopia, Tanzania and Egypt.
Now you can ask them if your device will receive an OTA update or not.