Blackberry once had a glorious moment in the mobile industry
before they lost the battle and hence kicked out of the mobile industry by more
innovative and dynamic competitors. They had earlier announced that it was
selling its smartphone arm of business to TCL, owners of Alcatel brand.
But before the departure announcement, Blackberry was
already rumored to be working on her last flagship device which will take over
from
DTEK 60
as the next
DTEK 70
.
The device is said to go by the codename – Mercury.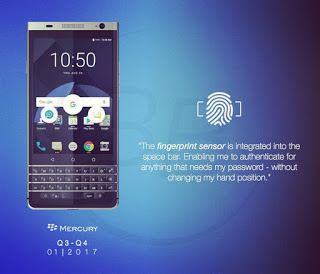 Blackberry Mercury would come with full QWERTY keyboard, will
likely be powered by the flagship Snapdragon 821 processor, finger print sensor
integrated into the space bar and a huge battery that can last you for 2 days.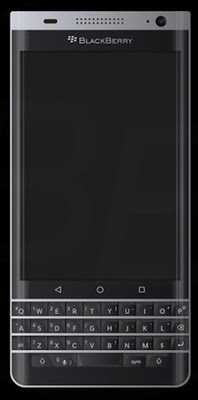 Rumors also have it that Blackberry Mercury will be a
4.5inch device and will likely use hyperbolic or curved display screen.
We await an official confirmation of this device from the
company.