After
waiting for this long, Ntel finally made up their mind to extend hands of
internet fellowship to Port-Harcourt peeps. It is actually long overdue. I guess
this is answered prayer to Port-Harcourt Peeps who want to experience the real
power of 4G LTE speed.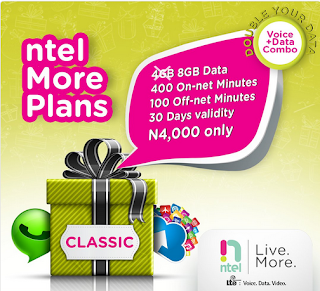 Here
are the pick-up areas for your ntel sim below;
Pick
up your ntel SIMs at Idems Ultimate ltd, 278 Aba Rd, opp shell Residential Area,
Rumukurushi,
Or
Pick up your SIMs at Houston Tech ltd, 8 liberty Drive, Alcon Rd, Woji
For enquiries call 08044440152 or 08044440153.
You
can also check suitable ntel plans here
Their
network covers across Portharcourt city and villages, definitely will work on
your 4G smartphone.