I've written this before and I'm writing it again because it's
very important. A lot of people have enrolled for the
NIMC ID card
but have
been unable to get it or even know the status. There is an online status where
you can check the Status of your ID Card if its ready or not.
How Can I Check if my National Identity Card
is ready?
==>click the proceed button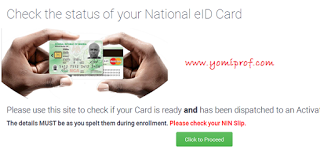 ==>Fill in your First name, last name and your National
Identification Number and hit the 'check now button'.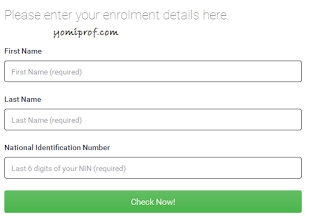 Give it few seconds to load, and it will display the status of your NIMC card.
Some of you who are already enrolled, your ID card is ready
while others are not yet ready. Check the status of your NIMC today.