Don't just buy a smartphone, buy a good smartphone you can
be proud of, that can give you everything you need in just one click. Two things are
involve, it is either you are using a phone or a smartphone, if your phone is
not smart enough, then it is a dull phone.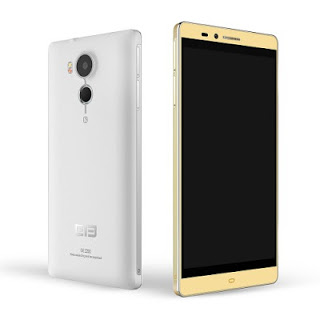 It is a monster MTK device, with the fastest ram ever; I
know some of you will say the ram is competing that HP icore7 laptop but …. Find
out!
Elephone Vowney
is going to be the jewel in the Elephone
crown. The specification for this flagship is killing, runs on Android 5.1
lollipop, 4GB Ram + 32GB internal memory, 20.7 mega pixel auto focus camera…
See more;
Flash Preview Spec
CPU – MT6795 CPU with 5.5
inch 2K Screen
Ram – 4 GB RAM + 32 GB
ROM
Camera
– 8MP front camera + 20.7MP rear camera
Battery –
Equipped 3800mAh battery
OS – Android 5.1
(Lollipop) OS and CM12 Support
Weight:
0.65kg
SD – Support SD card
upto 64GB
Sim: Dual Micro sim
To get all Elephone product in Nigeria,
check
Kulimart.com
, and it is pay on delivery depending on your location.
This is not just a monster, nor a beast
but a network bombing device that even home made low ends primitive brands cannot stand.
Please if your comment is not related to this topic, use Facebook comment box