I overhead some fellow discussing that Facebook is now for students and secondary school leavers… According to them, real men use twitter and Instagram.
Well, I don't want to believe that someday, Facebook might follow the path of 2go.
The European Union's General Data Protection Regulation had a tangible impact on Facebook's user base.  While discussing its second quarter earnings, the social network revealed that it lost about 1 million monthly active users in Europe due to the implementation of GDPR.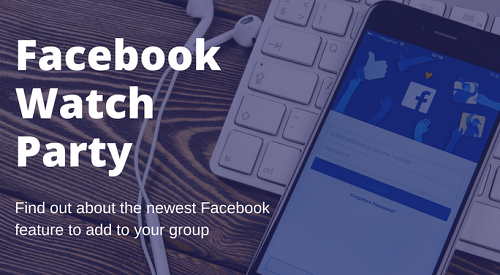 That's a huge drop for a company like FB with active user of 2.22 billion total users. And now, the company is rolling out a new feature dubbed 'Watch Party' to lure back all the young people who switched over to Instagram.
Watch Party feature lets people in FB groups watch live or recorded videos together while posting comments in real time. Anyone in a group can start a Watch Party and select co-hosts, who control the playlist and playback.
Personally, I'm not a fan of Facebook, can't even remember the last time I logged in. As a matter of fact, I've uninstall the app from my Android device.
How often do you use FB?