I have never imagine in my life that a phone
will be sold for close to N1Million not until when I saw this, scan
through what it is made of and definitely it doesn't have the power to forgive
your sin nor scan through what the future hold.
Iconic luxury phone and accessories
maker Gresso announced its latest product, the Meridian Diamond Edition. The smartphone
comes with an elaborate design, the body is made from a single plate of grade-5
titanium; Each key is individually encrusted with a .1kt diamond.
For
the black edition, the keyboard is made up of 18 karat gold with a 18k yellow
or white gold logo on the front panel. While for the other variant features a
titanium body with a stainless steel keyboard… Will this justify the price tag
$3,000 (N1050000)?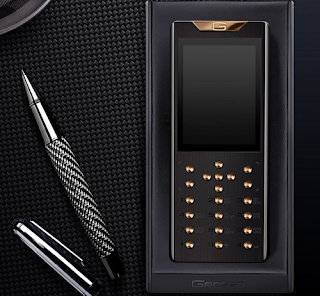 See
the technical details
GSM
900/1800
SIM
Cards: 2
Internal
memory: 32 GB
Connectivity:
GPRS, EDGE, Bluetooth: 3.0, Micro USB
Camera:
3 Megapixels
Maximum
Talk Time: 5.3 Hours
Maximum
Standby Time: 375 Hours
Size:
121.5 x 52.5 x 9.9 mm
Weight:
125 g
Warranty:
12 Months
Can you use this
kind of phone? You can preorder it
here