This is my 2 cent advice, please don't brick your smartphone, don't
install applications you don't need on your device. Don't even install an
update if you are not sure what kind of update it is. Android OS is very very
fragile (permit me to use that word).
It's so painful to find out that someone who recently bought
infinix hot note pro barely two weeks ago, installed a low level applications meant
for 2.3 and viaaammmm…! The phone was
bricked
. The most annoying aspect of it was
that he didn't even install
CWM recovery
, making stock rom flash a little bit
difficult.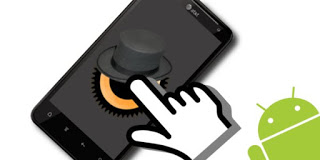 If you are new to Android, please read this guides
here
.
Back to business, I'll quickly guide you through on how to
install
CWM recovery
on your Infinix hot note pro. It is easy and simple.
Requirements
==>Rooted Infinix hot note pro (if you don't know how
please follow this guide
here
)
==>Download Mobile uncle tools from playstore here
How Can I Install CWM Recovery Tool on my Infinix Hot Note
Pro?
==>Download Infinix hot note pro cwm recovery img
here
==>Move it to the root of your SD card
==> launch the mobile uncle and select recovery update.
==>Choose the recovery you copied to your SD card and hit the OK button
Wait while it install>>>as soon as it completes,
you'll be prompted to boot into recovery, OK it



That's it, simple and straight forward… If you encounter any
problem, don't hesitate to use the comment box to ask your question.