Data is life! You need more data on your phone more than you
need more food in your stomach. I'm briefly going to share with you the best
cheap data plans for the month of August 2017.
9Mobile: There has been a lot of controversy about 9mobile
4G network but the truth is, 4G LTE didn't go home with Etisalat international,
it is still very much available on our very own 9mobile.
They recently launched a
Timely based data plan
with fair
usage policy attached, but I still think it's for those who have something
urgent to download.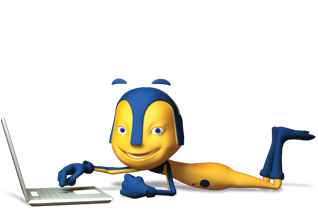 Hidden Truth About 9Mobile Timely Based Data Plan
10min plan of N50 is capped at 230MB
15min plan of N70 is capped at 350MB
30min plan of N120 is capped at 780MB
1hour plan of N200 is capped at 1580MB (1.5GB)
It is not unlimited… I don't know why 9mobile is hiding it.
To Subscribe to Any of The BlazeOn
Timely Data Plan
Set up the
app and you are good to go.
Unfortunately,
it's only available for Android users.
9mobile still maintain the same old data plans; however,
getting data as a normal user from third party vendor is the best.
You can get;
5GB for N2000
10GB for N3500
11GB for N3700
MTN: Made changes to some of their weekly and daily data
plans. Now, you can get 50MB for N100
instead of 30MB (before), and 150MB for N200 instead of 100MB
(before). These plans are all valid for 1 day.
Daily Plans
50MB For N100
Text 104 to 131
150MB for N200
Text 113 to 131
Weekly Plans
150MB for N300
Text 102 to 131
But for normal data plans, you can dial *131# to make your
subscription. However, third party data reseller is still the best.
Here are the plans
1GB- for N500
2GB-for N1000
4GB-for N2000
5GB-for N2300
10GB-for N4000
They are all valid for 3months. Chat
the trusted seller 08135492059.
Glo: There has been an increase in speed on Glo network
lately after the uncut bashing by fans on their Facebook page; they nicodemusly
introduce Free data to subcribers which rewards customers with free 200MB
whenever you are out of data.
Glo 0.0K
with anonytun vpn is still working and the settings
still remains the same.
Remember that Glo N1000 will give you 3.2GB when it auto
renew; without auto renew, you get 1.6GB. Dial *777# to choose your preferred plan.
Airtel: Secrets talks is still ongoing that
Bhartel
want to
acquire
9mobile
; we'll wait until its done. Meanwhile, Airtel introduce
unlimited data plans for heavy users, you can find details
here
.
So far so good, Airtel SmartTrybe is
still the best for all Airtel users because the repackaged Smart Trybe gives 11k/sec
rate to all networks in Nigeria and cheapest cost of data bundle.
It comes with 3 Exclusive packages
which includes;
»
Trybe Special Data
: cheap
data bundle and call rates which gives you 1GB of data for N500 and it
will last you for one week (7 days).
»
Trybe Night Browsing:
You can get 500MB data for N25(12:00am –
5:00am),1.5GB for N200 (12:00am-5am), and the good aspect is that you can
subscribe over and over again.
»
Trybe Weekend:
Airtel SmartTryBe Weekend customers enjoy
250 MB with free 30Min calls to all Airtel numbers for just N200.
How Can I Opt-in?
Dial *312# to opt in for this package.
So far, 9mobile timely base data plans is more preferable to
Airtel timely base plan.
Giveaway
R&B Music and BestBoss will be getting 4GB of MTN Data
each with 6 other persons will be getting 2GB of data each. 1st, 10th,
17th, 24th, 32nd, 35th to comment
on this post with using the google ID. Don't forget to drop your phone number
for easy data transfer.
Happy New Month guys!
Update for Giveaway
Here are the Qualified winners
Dami Alex 07061890822
Salami Taofeek 08101806738
Engr Wale 08168276880
Princess Diana 08030547792
Chukwuma Raph 08065147245
Blubu Maya 09035566696
BestBoss 08103549857 (MTN 4GB)
R&B Music 08020686848 (MTN 4GB)