I just decided to check the overall data I've used for the
Month of June and I discovered I'd used 291GB of data and I guess that should
be the least I've used compared to what some of you here use weekly.
Data
is important that is why it's important to check which
data is more suitable and cost effective for you as a user. For the month of
July, here is my take on the cheapest data plan.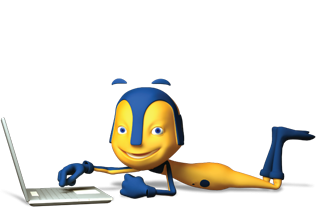 Airtel NG 150% Data Offer: Airtel introduced 150% data bonus
weeks ago and it seems to be for some selected few… Though some of you got the
message and other didn't. With N500, you can get 1.8GB to last you for 2weeks.
Dial *418*2# to activate it. If you are not eligible, try
Airtel 100% Data bonus.
Airtel 100% Data Bonus
The Airtel Double data offer gives you 400MB for N200, 1.5GB
for N500, 3GB for N1000, 7GB for N2000. You get free extra 200MB when you
activate 200MB for N200, extra 750GB when you activate 750GB for N500, extra
1.5GB when you activate 1.5GB for N1000, extra 3.5GB when you activate 3.5GB
for N2000.
The good news is, the offer is valid for 6Months
Dial *144# to activate.
Airtel Data Plans: So far so good, Airtel SmartTrybe is still the best for
all Airtel users because the repackaged Smart Trybe gives 11k/sec rate
to all networks in Nigeria and cheapest cost of data bundle.
It comes with 3 Exclusive packages
which includes;
»
Trybe Special Data
: cheap
data bundle and call rates which gives you 1GB of data for N500 and it
will last you for one week (7 days).
»
Trybe Night Browsing:
You can get 500MB data for N25(12:00am –
5:00am),1.5GB for N200 (12:00am-5am), and the good aspect is that you can
subscribe over and over again.
»
Trybe Weekend:
Airtel SmartTryBe Weekend customers enjoy
250 MB with free 30Min calls to all Airtel numbers for just N200.
How Can I Opt-in?
Dial *312# to opt in for this package.
If you are a heavy downloader or heavy internet user, you can simply
utilize this package.
Glo: These guys on the other hand
introduce a plan to entice all those who have abandoned their sim cards for
ages. Glo is offering you N600 free extra airtime when you recharge your
abandoned line with N100 (N400 for calls and N200 for browsing).
Dial #122*34# to check your balance.
Glo Free Browsing: Glo 0.0k is
currently rocking with tweakware vpn, Anonytun and of cause UCsupermode.
>>Download UC super mode
here
>>Use following APN settings:
APN: Glosecure
APN Type: Default/Supl
Uc Mini Super Mod Settings
Launch The UC SUPER
MOD From your Android
Device and use the below settings
·
Proxy Type: Real Host
·
Proxy: Redirect.glo.com
·
Port: 8081
Save and
enjoy the unlimited browsing with 0.0k
How to download
unlimited with it
1. Visit
Any Website You Want To Download From And Copy the Download Link.
2. Open another tab from the Uc Super Mod and goto ipunblock.com
or buka.link
3. Edit and past the download link
then hit go.
Your download will begin immediately
Note: It doesn't power all the apps.
MTN NG: Everything seems normal with
this guys… Nothing has change but I'd always prefer to go for third party data
reseller because it can last me for good 3 months.
Here are the plans
1GB- for N500
2GB-for N1000
4GB-for N2000
5GB-for N2300
10GB-for N4000
They are all valid for 3months. Chat
the trusted seller 08135492059.
Etisalat: Despite the facts that Etisalat undergoing undue stress from
the burden of loan she incurred, it doesn't stop third party data resellers
services.
You can get;
5GB for N2000
10GB for N3500
11GB for N3700
Same seller as above.
Giveaway:
So I'll be
giving out MTN data to readers and users here…
R&B Music
& BestBoss
automatically get 4GB each and 7 other persons will get 2GB each which
includes the
7th 17th
25th 29th 31st, 37th and 46th
to comment on this post
using their normal Google ID. Don't forget to drop your phone number for easy
transfer of data.
Update on Winners
BestBoss (Send your number)
Junior thompson (Send your number)
Chinedu Ike 08134591188
R&B Music 08020686848
Busuyi Sogo 09060546322
Onus Oharisi 07036803690
Alilison Abiodun 07038151040
Babs Konku 07037277903
Note: Since the No 46th person is not yet available, I'm given it to the first and second commenter… so Lilbabyak and Akinbani Oluwashina send your numbers
Happy New
month!