No matter how spectacular a smartphone is without quick charge support, it
won't sell that much in the market. But Samsung is presenting you with
something different… a technology that will give you 100% full charge in 12min.

Samsung's Advanced Institute of Technology (SAIT) announced on Tuesday that
it has developed a battery technology that can fast-charge mobile
devices and electric vehicles faster than ever before.
For a battery that usually takes an hour to charge with current fast-charge
technology, Samsung claims the new technology could fast-charge a battery in 12
minutes.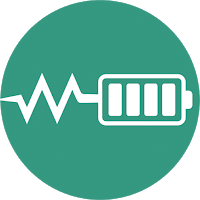 The new technology includes a single
layer of carbon atoms from graphite, known as graphene, which is "100
times more effective than copper in conducting electricity." It also
transfers energy "140 times faster" than silicon used in current
lithium technology, which makes it "an ideal material for fast
charge," according to Samsung.
Also read: how to fix slow charging on smartphone
The concept is exactly the same as today's fast-charging technology in
smartphones, where 30 minutes of regular fast charging gets you 50% of battery
charge. Fast charging is, indeed, faster than regular charging, which could
take over two hours to fully charge a smartphone battery.
The good news is Samsung has found a way to mass produce the technology at
an affordable price but there is no mention "when", or "if" Samsung will ever
use its new battery technology on mobile devices any time soonest.
What do you think about this new development?