The sale of the telecom operator was billed to conclude by
December 2017, but it was shifted following a request made by the board of
9Mobile to the NCC. This request, the board, noted is to allow the final
bidders perfect their final bids.
The Nigerian Communications Commission (NCC) has maintained
that a successful buyer of 9Mobile (formerly Etisalat Nigeria) would be
announced on January 16, 2018 and there will be no shift of date again.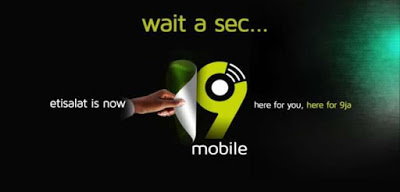 "There would be no shifting
of date, insisting that the sale must be concluded January 16 this year, and
9mobile will be handed over to its new owner on that same date."
The bidding process was coordinated and evaluated by
Barclays Africa and shortlisted the 5 final firm bidding to acquire 9mobile. These
firms include Globacom, Bharti Airtel,
Smile Telecoms, Teleology Holdings Limited and Helios Investment Partners.
Reason For Selling 9Mobile
9Mobile (formerly Etisalat Nigeria) took $1.2 billion loans from a consortium led by Guaranty
Trust Bank (GTBank) and Access Bank Nigeria Plc. It, however,
defaulted in the loan repayments due to operational reasons and crisis in the
Nigerian foreign exchange market in 2015 and 2016.
This led the parent company, Etisalat International, to
pull out of the Nigerian business as the creditors threaten to transfer to the
company to receivership.
The question is, who will be the new owner of 9mobile among the 5 firm? I know Smile is out of the picture and Bharti Airtel… but the remaining 3 firm, I can't say.