It's obvious that some people has been spreading rumors that
Glo has been anointed to takeover 9mobile which is absolutely not the truth.
The winner is scheduled to be announced on January 16 2018.
NCC has reacted to the ongoing online publication as seen
below; "Our attention has been drawn to
newspaper publications alleging that a preferred bidder has been anointed to
acquire 9Mobile and otherwise speculating on the outcome of the ownership
transfer process. For the avoidance of doubt, we wish to provide the following
clarification and update on the process: Barclays Africa remains in full
control of the process leading to the emergence of a new owner for the company.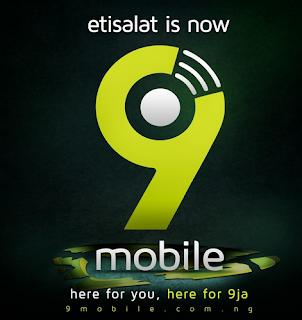 Barclays
has not authorized any publication on the matter and is obliged to maintain
full confidentiality thereon.



"An approval of the request for
extension of time by the 9Mobile Interim Board was given by the 2 regulators –
NCC and CBN. This set the deadline for the receipt of binding offers from the
prospective bidders till 16th January 2018. Contrary to speculations that a
"winner" will be announced on the same day (i.e. 16th of January 2018) we wish
to clarify that Barclays is expected to review the bids received by the
deadline and to make recommendations to the 9Mobile Interim Board thereafter.
Globacom also reacted to the news saying that
"Globacom has not acquired 9Mobile, as widely reported in the media.

"We are bound by the terms of the acquisition process, as stipulated
by the authorities handling it, and we will not in any way sway or
deviate from the rules."
So don't spread the rumor yet, Glo
has not acquired 9mobile. Nobody knows who will acquire 9 mobile until when
bidding stops 16th January 2018.