So I have been searching Jumia since the very first day Jumia anniversary began thinking I'll get iPhone X for just N3,500 or deep freezer for N800.
I've searched and searched and now I am tired. I thought this treasure hunt will be something simple but low and behold, not that simple.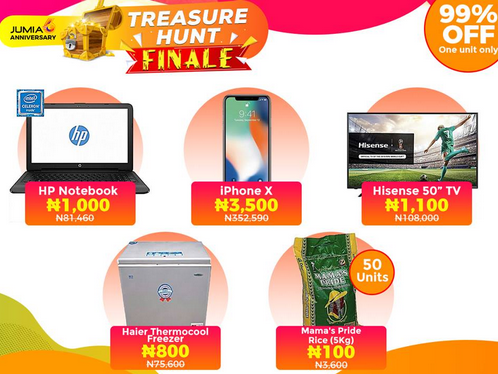 I've scattered Jumia site looking for HP Notebook for N1000, but disappointed and now I'm wondering if this is real or fake.
Has anyone attempted thetreasure hunt on Jumia before?