Gallery go is a newly launched app from Google meant for people with slow internet connection or not connection at all to quickly edit their photos.
Gallery go is a new lightweight app that brings many of the best features of Google Photos and organizes photos offline.  The difference is that it works offline while Google Photos works online. You can also use it to auto-enhance your pictures and apply filters.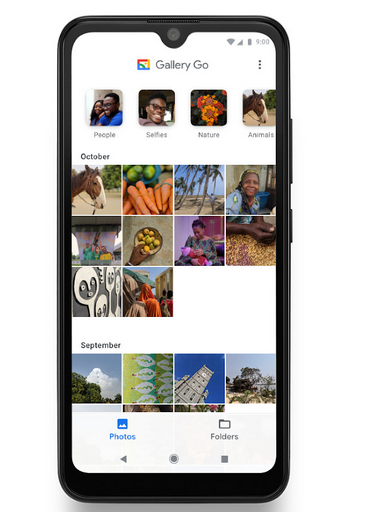 Gallery Go works offline and helps users find, edit and manage their photos and it organizes them offline. You can as well call it the lite version of Google Photos just as we have Facebook lite.
The app takes just 10MB of space from your phone and uses machine learning to auto-enhance and organize your photos.
Meant for countries like Nigeria where it was announced. You can download from Google playstore or here. It only supports devices running Android 8.1 oreo or higher.