Anti-bullying feature is now rolling out on Instagram to combat harassment, bullying among others. Social media bullying is a complex issue, and some users are specialist in bullying others.
In order to reduce bullying on the platform, Instragram is introducing anti-bullying feature. Those that like to bully others with their comment in one way or the other might not like these feature. However, celebrity and others who have a lot of followers will really appreciate this new feature.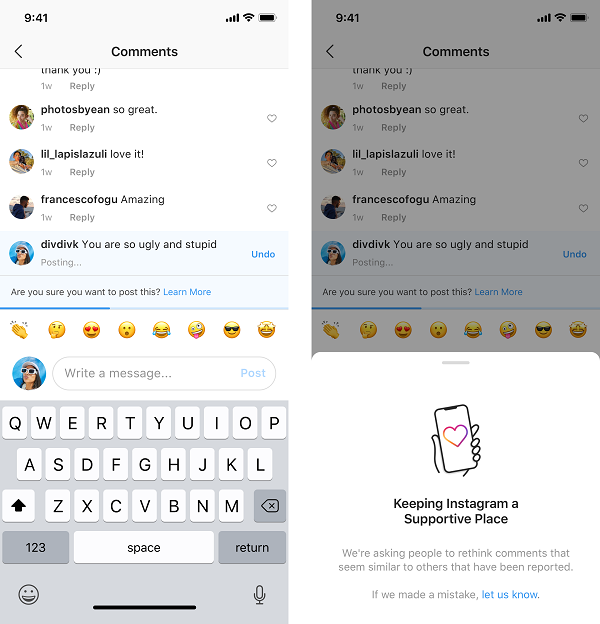 AI Recommendation Feature:
Uses AI to automatically recognize if someone is posting unfriendly or harassing comments. After the user posts such a comment under a photo, the app will automatically ask them if they really want to go ahead and post this comment or if they want to reconsider and delete it. This put the ball in your court atleast to have a rethink if you actually want to post that comment.
Restrict:
This is more restrictive and effective measure of combating bullying if you are a Instagram user. First of all, once you Restrict someone with this feature, comments on your posts from that person will only be visible to that person. You can choose to make a restricted person's comments visible to others by approving their comments.
This method is called shadow banning, which prevents the person being banned from taking counter measures against the ban since they have no idea they were banned.
Instagram anti-bullying "Restricted" people won't be able to see when you're active on Instagram or when you've read their direct messages. 
The AI recommendation feature is now rolling out while the Restrict feature will be rolling out soon.