Almost three years after launching its desktop version, Vivaldi has finally released its mobile version for Android today.
Vivaldi is the brainchild of Opera's co-founder Jon von Tetzchner, billed itself as a browser for advanced users who want to be able to customize their browser to their heart's content.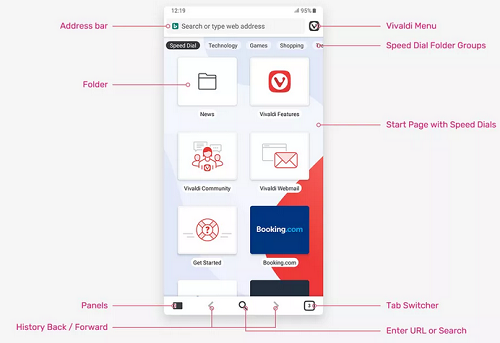 Vivaldi for Android brings in a lot of features familiar to those already using the Desktop version of the browser. If you are not using it, then you are missing in-the-plug.
Vivaldi covers all the bases, with speed dials and bookmarks, some advanced tab management features that aren't usually available on mobile, including the ability to clone tabs, and a screenshots feature that lets you capture either the full page or just the visible area.
Even though the browser is still in beta,  I've been using it for a few days, and I haven't faced any issues at all. Specifically I love the following about the browser;
Easy bookmark: Vivaldi called this 'Speed Dials'. With just one tap, you can access your favorite website.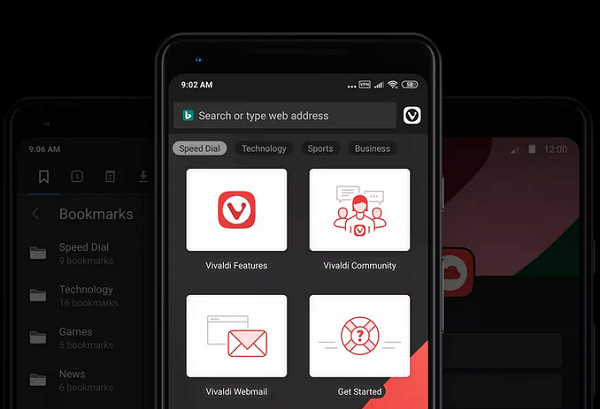 Easy Navigation: it gives you access to the tab switcher, back and forward history buttons, a shortcut to panels, among others you can clone a tab.
By default, the Vivaldi browser comes with a lot of features that will entice new users to plug-in like Dark mode, screen capture, notes, and no-tracking… Vivaldi mobile's no-tracking option requests sites to not collect data for ads.
Where Can I Download it
You can download it here for Android Smartphones
You can download it here for Desktop Users
Vivaldi for mobile is my new found love, as I have ditched other mobile browsers for it.