I believe by now you must have gotten your coupon code for AliExpress super discounted 11:11 deals… because it is live already.
Redmi Note 8 pro going for $175.99 and I guess you don't want to miss it. Redmi Note 8 is going for $136.99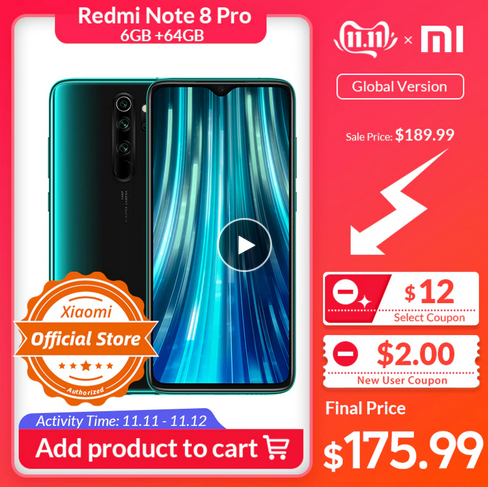 There are lots of discounted deals right now at pocket friendly prices, and you don't want to miss it for any reasons.
How Do I Get the Cheap Deals?
Click here for 11:11 cheap deals
Note that AliExpress will deliver to your door step regardless of where you live. Let us know if you have any challenge with your orders.