It is weekend people and I know some of you are hunting for free data to download movies, files or documents, and that is why MyMTN is here to rescue you.
Initially, when you download the MyMTN app, you'll be rewarded with 500MB worth of free data but MTN has just introduced a user-friendly referral program to all her subscribers and you have the opportunity to earn up to 2GB of free data.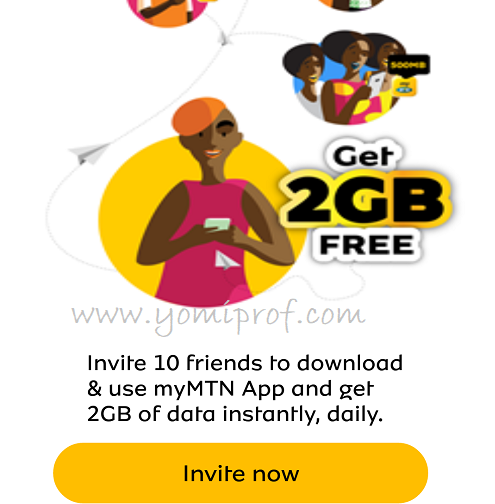 MyMTN app gives subscribers who refer another MTN subscriber to download the MyMTN app, install and run it. The friends or family you refer will earn free 500MB, while you will earn free 200MB. You can only earn up to 2GB worth of data daily.
How to Start Referring to MyMTN App
1. Download the app from Google Playstore if you don't already have it
2. Run and install it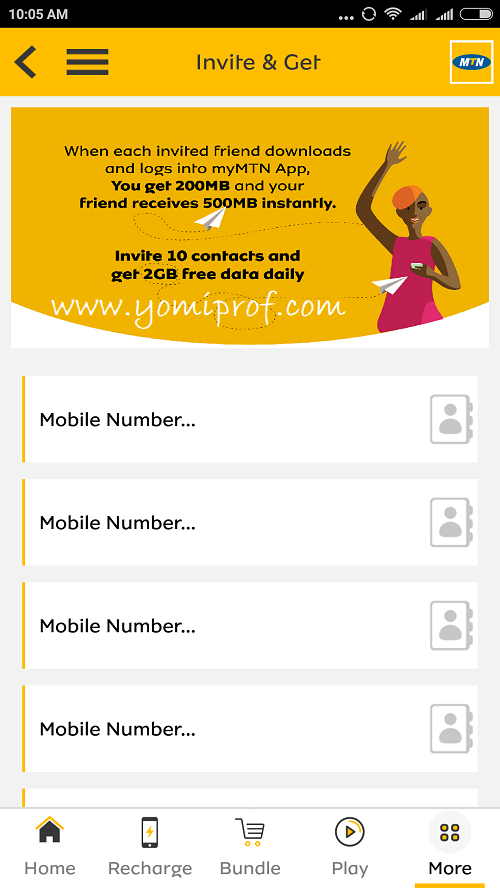 3. You'll be sent a code to verify your number before you start using the app. Once verified,
4. Scroll down to MTN Refer and Earn
5. Enter the numbers you wish to invite to download the app and hit the send button
The friends you refer to will get their free MB and you too will get your free MB instantly. Let us know what you think about this new offer from MTN NG.