Regardless of the country where you are, if you are a Netflix lover, a new feature has been added to the platform code name "Top Ten". Earlier made available in Mexico and the United Kingdom, but it is now global.
Top Ten features can be seen on Netflix homepage and it allows allow users to see which shows are the most popular on Netflix in their country with its own unique design. When a movie is trending in your country, you'll see it among the Top Ten.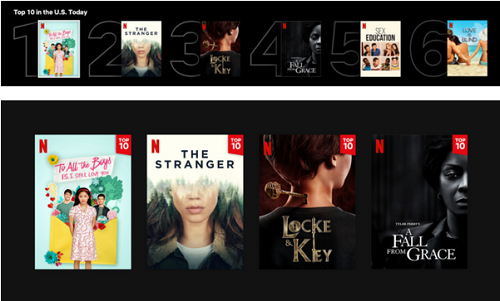 The selection will be updated daily and the Top 10 feature will also be available within the TV shows and movies tabs, allowing users to see the most popular offerings in these categories.
"Shows and films that make these lists will also have a special 'Top 10' badge, wherever they appear on Netflix," Netflix said.
"That way you can easily see what's in the zeitgeist, whether you're browsing by genre or through your personal list – or when searching for specific shows or films."
In addition to the overall top 10 list, you'll also be able to see the top 10 most popular series and top 10 films when you click on the movies and TV shows tabs.