An emergency SOS alert app has been developed called the PrimeAlert app to help Nigerians with quick emergency response services within a given environment.
Let's say maybe you are involved in an accident, experiencing a serious health problem, fire outbreak, and kidnapping. Or you just feel unsafe, lost and in other terrible situations including Rape then the app will come in handy.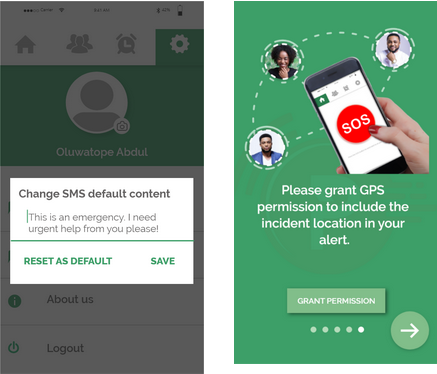 PrimeAlert app is an Emergency SOS alert app usable by people of all ages, including children, teenagers, elderly, women and anyone who wants to feel safe and have peace of mind.
How Does it Work?
The app sends an automatic alert via text message to your dependants who may then contact the security agents. The message alert also includes your GPS position and the time sent; the Artificial Intelligence feature allows the app to detect when involved in a car crash, a gunshot or fire accident and instantly sends rescue alert.
The app recognizes pre-stored words or phrases as voice commands. Just repeat the word or phrase during an emergency and the app will instantly send a rescue alert.
Where Can I Download it?
It is available on Google play store here and iOS store here
Install it after download
>>Add the list of your Dependants
>>Customize your profile by setting the rules that suite your concerns
…and finally get the notification for no movement period, movement at a certain period or distances.
Plans
The app comes with different plans, Basic and Corporate plans at the moment. The basic plan is just N500 monthly.
Remember, your safety first and every other thing comes second.