The Federal Government has alerted Nigerians to the existence of application which claims to provide updates on the coronavirus.
The software designers claim they provide updates about coronavirus on mobile devices.
Minister of Information and Culture, Lai Mohammed, said the ransomware blocks access to users' data and accounts and threatens deletion.
Those behind the software then give users an option of One Hundred US Dollars ($100) in Bitcoin within 48 hours.
He said, "the Ransomware App, detected on the website www.coronavirusapp.site, prompts users to download an Android App purportedly for coronavirus map tracking and heat map visuals."
Mohammed said the development confirms warnings against cybercriminals seeking to exploit the growing spread of the virus for nefarious gains.
He advises Nigerians not to download the Ransomware App and to seek updates on the pandemic only from the appropriate authorities.
On Tuesday, the Nigerian government confirmed two new cases.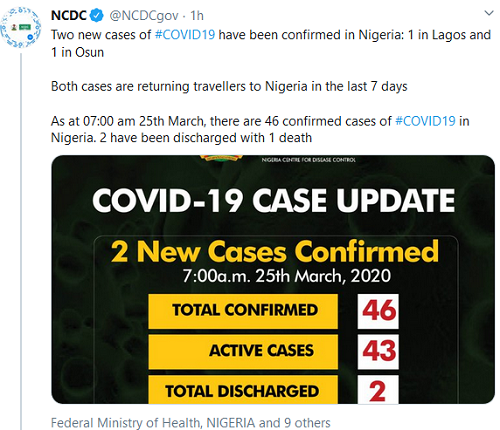 Another has been confirmed in Ogun. The UK returnee was also discovered to have made contact with 32 people.
If you want to make any inquiries about coronavirus updates globally, kindly go to bing.com/covid, you can also add World Health Organization on WhatsApp here for the latest update about the virus ravaging the destinies of countries.
Source: Daily Post