You'll recall that a few days ago, we shared with you how MultiChoice Nigeria offers a massive discount of up to 44% to DStv and GOtv subscribers in a bid to ease the impact of the ongoing socio-economic crisis in the country.
Well, it is not only in Nigeria the discount will be applicable but some other African nations except South Africa.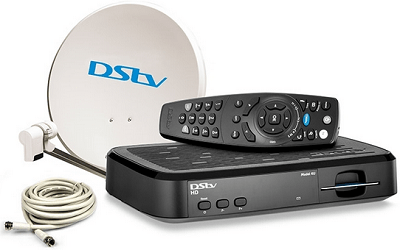 But South Africans have reacted, and issued their grievances, and threatens to shut down MultiChoice DStv. According to some South Africans,
"DSTV drops prices for the rest of Africa except South Africa. We're being taken for granted here #DstvMustFall," says Sifiso Gwala, the person behind the price-cut-campaign.
As at the time of writing, the Petition has generated over 175,000 supporters wanting DStv to cut price or fall.
According to SA citizens, if DStv can reduce prices in countries like Kenya and Nigeria, they should do the same for them.
"Now, amid job losses, salary cuts, and struggling businesses during the lockdown, South Africans want the same to happen for local subscribers.
"Prices are too high, can't afford it" and "we must choose the channels we want," said some supporters.
DStv South Africa, on the other hand, is yet to make clear how it plans (if at all) to chart a similar path for its loyal subscribers.
Source: EWN
Via: YomiProf