Multichoice Africa has launched a new streaming service called Showmax Pro a live sports streaming service in Kenya and Nigeria that includes football matches from the UK, Italy, and South Africa.
Showmax already offers a streaming service of entertainment, music, and news; but is tapping into the soccer content from SuperSport, the sports arm of its parent company, MultiChoice.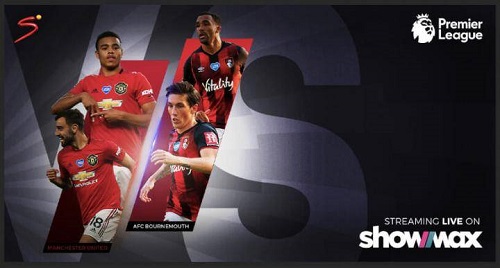 It is a sort of hybrid platform that offers regular Showmax video-on-demand content in addition to live TV programmings such as music channels, news, and live sport streaming from SuperSport.
It features all Premier League, Serie A, La Liga, and PSL games, as well as a wide range of other live sports events.
What it Has to Offer You
Showmax
Showmax Pro
Showmax
Showmax Mobile
Showmax Pro
Showmax Pro Mobile
Series, movies, kids' shows, documentaries
✓
✓
✓
✓
IAAF Athletics, pro boxing, major international marathons, & more
–
–
✓
✓
Music channels Trace Urban, Trace Gospel
–
–
✓
✓
News channels Africa News, Euronews, Newzroom Afrika
–
–
✓
✓
Football: all Premier League, Serie A, PSL and La Liga games
–
–
✓
✓
Number of concurrent streams
2
1
2
1
Smartphone and tablet apps
✓
✓
✓
✓
Smart TV, laptop, Android TV, Apple TV apps
✓
–
✓*
–
Maximum video resolution
HD
SD
HD
SD
14-day trial
✓
✓
–
–
*Supported smart TVs: Samsung Tizen (2017-2020), LG WebOS (2014-2020)
The new service went live in Nigeria and Kenya on July 7 and will roll out in more countries in Sub-Saharan Africa over the next six to eight weeks, the company shared.
How Much You'll Pay to Stream Showmax Pro
In Nigeria, full Showmax Pro will retail for ₦6,300 ($16.25) and ₦3,200 ($8.26) for Showmax Pro Mobile. While in Kenya, Showmax Pro and Showmax Pro Mobile will retail for Ksh 2,100 ($19.68) and Ksh 1,050 ($9.84) respectively.
Showmax
Showmax Pro
Showmax
Showmax Mobile
Showmax Pro
Showmax Pro Mobile
Kenya
KSh 760
KSh 380
KSh 2100
KSh 1050
Nigeria
NGN 2900
NGN 1450
NGN 6300
NGN 3200
"This is the biggest thing we've done at Showmax in the five years since we first launched," Niclas Ekdahl, CEO of the Connected Video division of MultiChoice"
With the mobile-only version of Showmax Pro, anyone with a smartphone in sub-Saharan Africa will be able to get the best African content, the best of Hollywood, and all of the best sporting action. This is something no other service is doing and we think it's a game-changer."