At the ongoing WWDC 2020 Apple introduced the most expected iOS 14, the next iteration of iOS with a lot of new features. The iOS 14 brings new ways to customize the Home Screen, discover and use apps with App Clip, updates to Messages, and more.
Widgets are also more data rich and now come in a variety of sizes. The Today screen isn't going away, but you have the option to use widgets on your regular home screens as well now.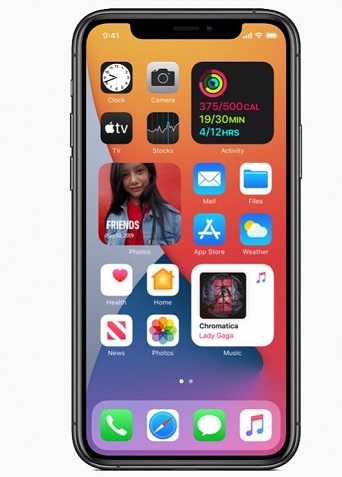 App Library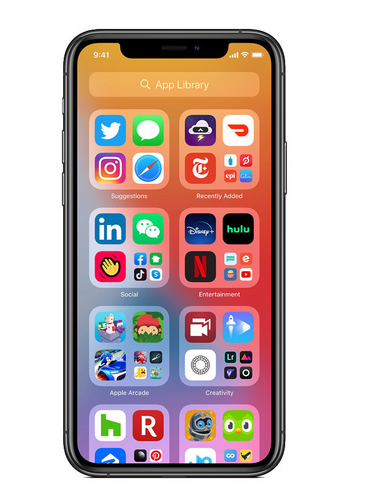 App Library, a new space automatically organizes all of a user's apps into one simple, easy-to-navigate view, and intelligently surfaces apps that may be helpful in the moment. It also has a folder with suggested apps and recently added ones for easier access.
Picture-in-Picture
Picture-in-Picture is now baked into iOS for videos and FaceTime calls. The function works like on Android.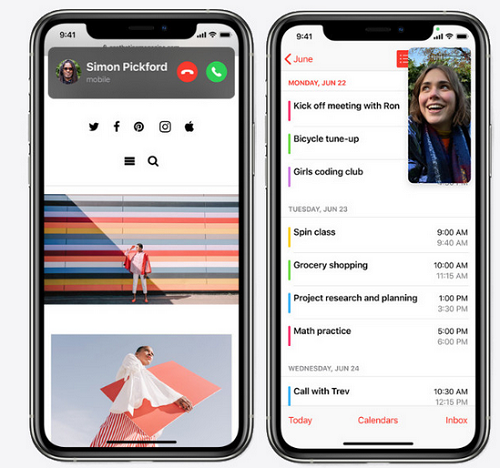 Play a video in an app, use the Home gesture, video continues playing in a PiP window, which you can move around or dismiss when you don't want it around anymore.
App Clips
App Clips, which seem similar to Android Slices, let you download a portion of an app, rather than the entire program. Users will scan a QR code to download the specific function they need. You can discover an App Clip by scanning a new Apple-designed App Clip code, or through NFC tags and QR codes, or by having them shared in Messages, or from Safari.
Apple Messages
Messages app now handles 40% more messages than a year ago, as well as twice as many group messages.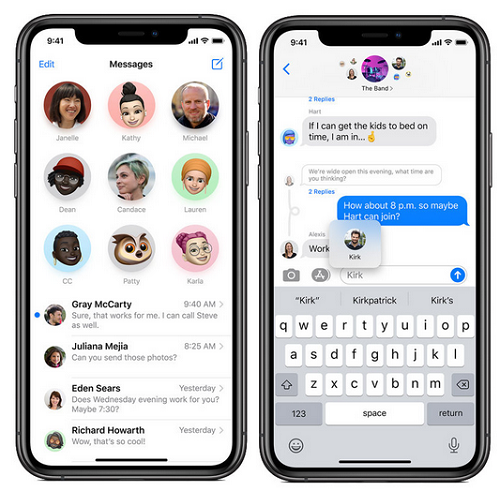 It gets some updates too, like pinning people up top in your conversation list, mentions and inline replies in group threads, and new styles for memoji (including face masks and more age groups).
Car Play
CarPlay will let you make your iPhone your car key, starting with the new 2021 BMW 5 series. This works through NFC, you tap the phone to the door to unlock, then place it on the charging pad in the car and hit the start/stop button and you're on your way.
You can share a car key through iMessage, including with a restricted driving profile (for the teenager in your life). This will also work in iOS 13.
Siri
Siri now has a more compact design, showing the animation in the bottom part of the screen, and giving you cards up top. It no longer has a full screen UI which covers up whatever you were doing when you called her up.
Siri also has twenty times more facts now than three years ago, and gets a translation function that seems like a Google Translate clone.
iOS 14 Eligible Devices
iOS 14 will be available for iPhone 6s and later and iPod touch (7th generation) in the fall, which is around September. iOS 14 beta 1 for developers is already available and the public beta will be available next month.