MTN has officially launched its 5G network in South Africa, which it said will deliver higher peak data speeds, ultra-low latency, increased reliability, and greater network capacity.
The network has launched with 100 sites, and the company's 5G network covers areas of Johannesburg and Cape Town, as well as Bloemfontein and Port Elizabeth.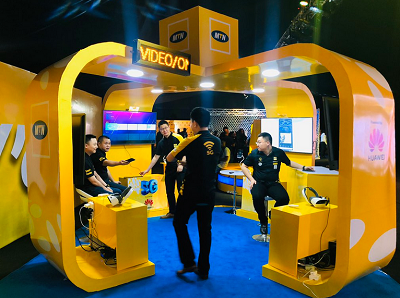 According to MTN,
"For the past two years we have been actively innovating around the potential of 5G, using different bands and various vendors and across different platforms and devices, to ensure MTN South Africa can maintain leadership in 5G, as we have been able to maintain our leadership in 4G," Chiarelli said.
"Our 5G strategy has been years in the making and we are confident that we have built a strong foundation to grow and support our 5G ecosystem to deliver an exceptional experience for our customers."
MTN network will deliver 5G connectivity on four different spectrum bands:
3.5 GHz at 58 sites – Available in Johannesburg, Cape Town, and Bloemfontein.
2,100MHz and 1,800MHz at 35 sites – Available in Johannesburg and Port Elizabeth.
700MHz at 5 sites – Available in Port Alfred, Hopetown, Virginia Queenstown, and Tsantsabane
28GHz at 3 sites – Available in Hatfield, Edenvale, and Durban.
MTN said it is introducing the re-farming of some 4G spectrum to allow it to run 4G and 5G spectrum, at the same time, in the same band.
MTN's service is offered in two variants – 5G home Wi-Fi and 5G mobile.
5G home Wi-Fi promises average speeds of 100Mbps and peak speeds of 500Mbps, while 5G mobile offers average speeds of 50Mbps and peak speeds of 500Mbps.
No word yet on when it will be spread across other African countries like Nigeria, Ghana, Republic of Congo etc.