After rebranding their F17 series into the Reno 4, tech brand OPPO is already gearing up for their next release. Last September, OPPO submitted a certification for a new smartphone labeled "CPH2185," and snippets of it were found online. To find out more, we have broken down the details currently available.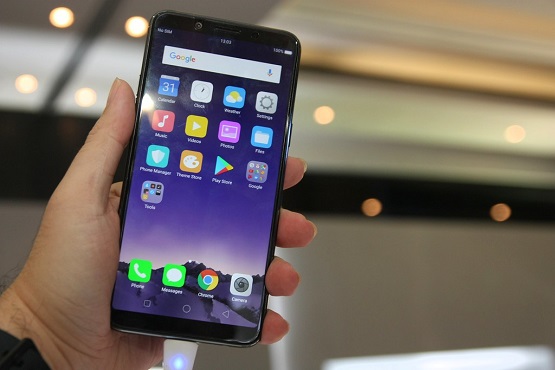 CPH2185
OPPO has never attempted to rebrand an old smartphone model from one of their sister brands before, like realme and Vivo, despite these companies doing it quite often. For example, top-selling realme models, realme 1 and realme 2, were rebrands of the OPPO A3 and OPPO A7, respectively.
However, Twitter user @_the_tech_guy saw a Federal Communications Commission (FCC) certification for a brand new OPPO smartphone, complete with specs and standard listings. And it looks exactly like the newly released Narzo 20 from realme, at least from a design perspective.

Much like the Narzo 20, it has a triple rear camera inside a square-shaped module with an LED flash. The right side contains the volume button and power, while the bottom part contains the speaker, microphone, USB-C port, and 3.5mm headphone jack.

However, since some of the specs are also listed on the FCC certification, we know that it's not the Narzo 20 exactly. For example, the battery is much smaller compared to Narzo 20's 6,000 mAh battery. The charging also won't be as fast. Regardless, operation frequency, internal frequency, and the version of hardware suggest that it won't lose the quality phone specifications OPPO is known for: their camera.
OPPO, the camera phone

OPPO has always branded itself as a "camera phone"—forgoing most of the design and software specs that other big brands, like Samsung and Huawei, are known for in exchange for hardware that can capture pictures in DSLR quality. Cameras are hard on the processor, making devices that have really good cameras heat up much more than regular models.
To mitigate this issue, the best smartphone manufacturers utilize a multilayer metal core PCB design to dissipate heat away from the CPU. This also leads to an increase in performance and lifespan. OPPO takes advantage of this by creating phones such as the F17 with a 48MP quad-camera that can be used for hours.

They've even launched the very first 44MP selfie camera in the Reno 3, enabling OPPO to be an undisrupted force in the smartphone camera industry for years.

One new thing about the CPH2185 is how it'll be running on a new OS called ColorOS 7.2. This OPPO-exclusive OS contains the company's new "Moonlight Night Scene Video" algorithm that will allow users to record better quality videos in low-light conditions. It will also host an AI that will allow users to scan old photographs and digitally "restore" them to an ideal quality.

Still, the full capacity of the CPH2185 is a mystery for now. But considering that it already has FCC certification, it's only a matter of time before OPPO gains more credentials worldwide and releases more details. Though it looks like the Narzo 20, it's best to anticipate the reveal with a fresh mind, as OPPO and realme, while sisters, are two different brands altogether.