Just few weeks ago, the FG said that 1 million N-Power batch C stream 1 has been selected out of 6 million applicant for the program. Alongside, the Federal Government also launches USSD code to help Batch C1 check their selection status.
However, we are pleased to inform all the applicants of N-Power Batch C Scheme that the deployment letter is now available on the NASIMS portal for printing. You can view or download your Npower PPA letter on your phone, and then proceed to cyber cafe for printing.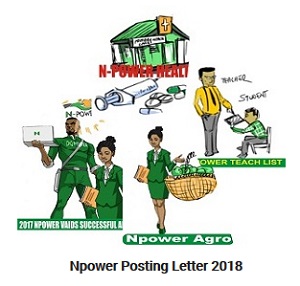 Note: Please note that beneficiaries are to resume/start work within the first 3 days of posting. On resumption, they will be assigned to a supervisor that will appraise them.
If you have tried to download but always get error due to network congestion, I'll suggest you try to download it at night.
How to Check and Download N-Power Batch C Deployment Letter
Step 1: Login to the Check Your NASIMS Portal – https://nasims.gov.ng/
Step 2: Navigate to the "Deployment" tab. In this tab, you will see your "Deployment Details", where you have your PPA and your remuneration (N30,000 per month or N10,000 per month). The remuneration depends on may be you applied as a graduate or non-graduate.
Step 3: Click on the "Download PPA Letter" button if you are satisfied with the location. If not, you can click on the "Redeployment" Button to change your PPA.
Step 4: In this step, you will be asked some details before downloading your letter. The info required are your BVN, your bank account number and the bank name. Upon successful verification of your submitted details, your letter will be downloaded.
You can now take the letter to your PPA for necessary documentation and approval.
IF DEPLOYED, you will see a message that reads:
"We have verified your details and your application has been deemed successful. Please check below for your posting details".
IF NOT DEPLOYED, the message will read;
"You have not being deployed yet. Please check back for the deployment information after deployment date has been set".
Congratulations to all those who have been deployed. Let us know in the comment if you are one of them.