I use both platforms, and I'm finding myself aligning more to Telegram than WhatsApp probably because of its capacity to accommodate more people in a group, and also more features that are less available on WhatsApp.
However, choosing the best messaging platform between the two is just an individual decision but Telegram will not stop dicing WhatsApp probably because of its snail nature of implementing a newer feature.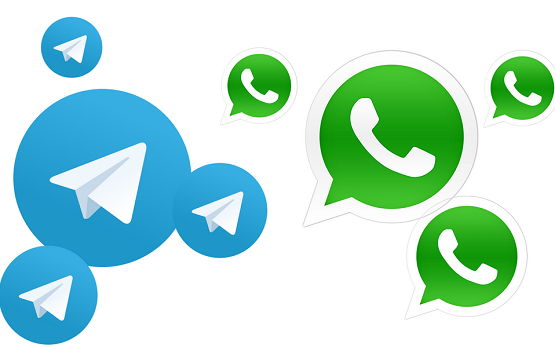 Earlier in May Telegram trolls WhatsApp indicating that the WhatsApp platform is not safe because Apple and Google can see user's messages from the backup; and now, the messaging platform is doing the same again.
WhatsApp recently announced the migration of chats between iPhone and Android and posted it a few days ago on its official Twitter account, a moment Telegram took advantage of to poke fun at on the social network itself, reminding the users of the proprietary chat service from Facebook that its platform has implemented an automatic backup of all chats in the cloud and that its users can switch from iOS to Android and vice versa without the need for migration.
Telegram took advantage of it, and mock WhatsApp because the feature has not been fully implemented on all Android phones, since it only allows chats to be migrated from iOS to Android.
However, it will interest you to know that more updates have been added to Telegram which includes Unlimited Live Streams, Flexible Forwarding, Jump to next channel, and Trending stickers. Check more about it here.