A new update is now available on the popular instant chat app, WhatsApp for Android that introduces a dedicated call button in group chats – something that arrived for iPhone users last month.
It can be used to make group video and audio calls by adding the participants all at once from a slide-out tray containing the contact card of all members in a group.
On like when it was first sited by beta users back in November, where one had to first start a voice or video call with a contact. Once the call was in progress, the caller was required to tap a button at the top-right corner of the screen to add another participant to the call. As soon as the call was connected, an 'Add Person' icon would appear at the top above the recipient's name.
The new update makes the process a lot easier, there is now a dedicated button at the top right corner in group chats as seen below.
How to Make Group Video and Audio Call
>>Open your WhatsApp messenger and go to the group you belong to, Tapping on the call as seen above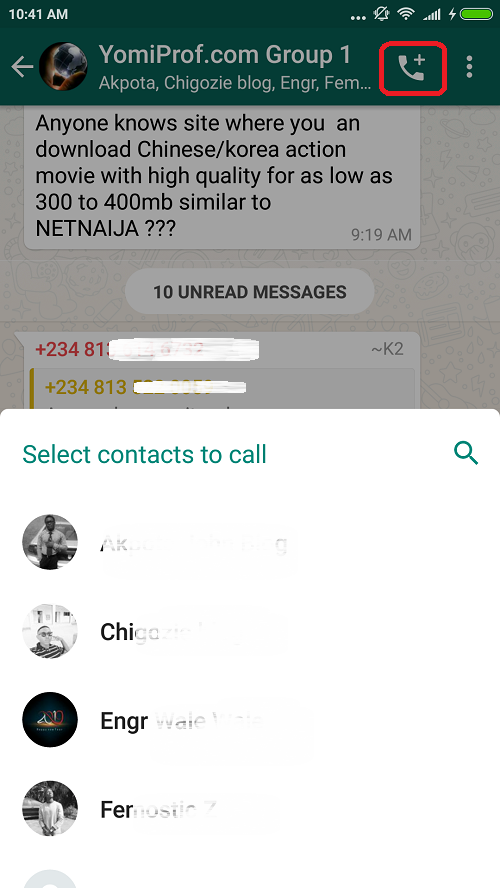 >>It will display a slide-out tray which contains the contact cards of all group members.
>> You can tap on the names of people you want to participate in your group voice or video call.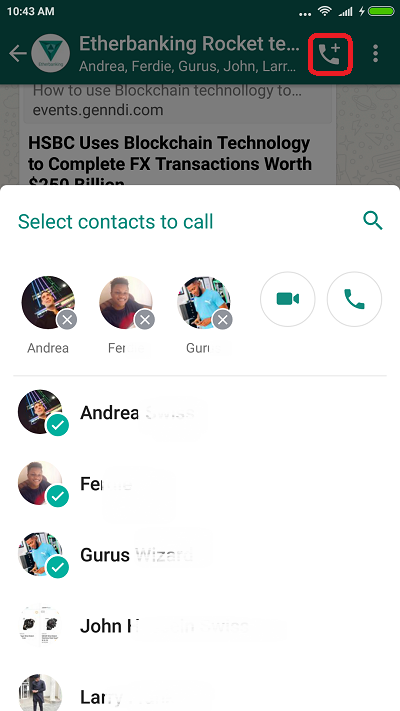 This is another fun just added to the general WhatsApp messenger.
How Can I Get it?
Download the latest version of WhatsApp for android version 2.19.9 from Google Playstore or official whatsApp site.
It is now being roll out globally. Let us know once you have yours activated.